Physical Analytics: QC Method Development based on QbD principles
About this event
This 1½ -day Seminar focuses on the Physical Characterisation of Pharmaceuticals and Method Development procedures for Physical Analysis. It includes a session on risk management with the new Quality by Design approaches.
The seminar offers experience sharing sessions on how to develop accurate, sensitive, and precise methods that can detect differences in the physical characteristics of the materials and products. The physical properties, such as particle size distribution, crystallinity, surface area, morphology, polymorphic form, viscosity etc., in many cases identified as the critical material attributes for pharmaceutical products. This emphasises the importance of adequate, sensitive, accurate, and precise physical method development.
The Quality-by-Test approach, where the quality is tested after manufacturing, takes a shorter time to implement but introduces a higher level of risk for the drug product to fail. The Quality by Design approach is the design space, to upfront reduce the risk of failure, but it is also more time-consuming. It offers a versatile toolbox to minimize product variability and waste while maintaining the highest level of quality in advance. During the seminar, there will be presentations on the main principles and discussions on best practices and the latest approaches in this field.
We hope you will join us for two exciting days and contribute to improving the learning curves of all delegates.
NB! The Meeting is Free of Charge, but the travel costs and overnight stay is at your own expense. The negotiated rates for the meeting is:
Single room one night: 99 EUR
Double room one night: 170 EUR
Conference meals per day of the meeting: 115 EUR
When you sign up please allow us to contact you to coordinate your stay. Register by using this link https://bit.ly/3v1hiAa
The scientific programme will follow shortly.
*The location logistics and the agenda may be subject to changes due to unforeseen corona restrictions.
** If you stay the night there will be free access to the 400 sqm Wellness and Fitness area.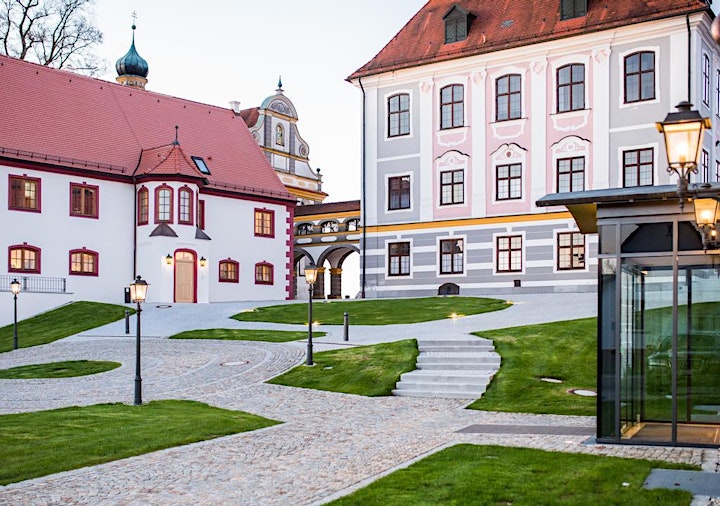 Leitheim, the village above the "Young Danube River" has it's name from the word "Leite", meaning vineyard. In 1134 Count Henry II, influenced by Bernard of Clairvaux, the greatest Saint of the Cistercian monastic order, founded a monastery known as Kaisheim and endowed it with twelve farms, among them Leitheim, being in charge of the wine supply for the monastery. Since 2008 Leitheim Castle has been functioning as a SPA and conference place out of the ordinary.
Only 15 minutes' drive from Schloss Leitheim, the former free imperial city of Donauwörth offers a multitude of attractions. The Reichstrasse, with its imposing patrician houses, is considered one of the most beautiful streets in Southern Germany and is part of the "Romantic Road". In the heart of the historic city, the splendid patrician houses are strung together up to the Fuggerhaus.
Also worth seeing is the gothic Münster or the public hospital from the 17th and 18th century.